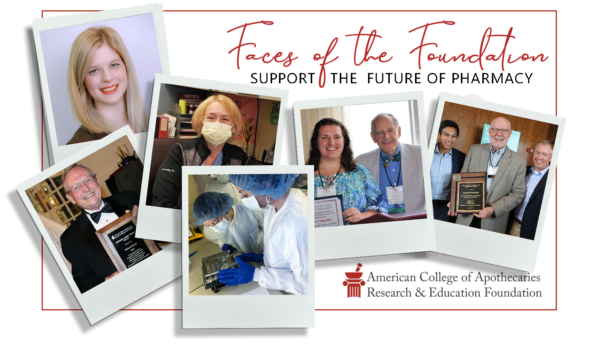 Following special tax law changes made under the CARES Act and extended by the Consolidated Appropriations Act of 2021, cash donations of up to $300 ($600 for joint returns for 2021) made before December 31, 2021, are now deductible when you file your taxes in 2022. This includes those individuals who choose to take the standard deduction, rather than itemizing their deductions.
Donate today to help ACA Foundation maintain its far-reaching programs.
Education
The ACA Foundation supports the educational opportunities developed by the American College of Apothecaries for pharmacists and pharmacy technicians.
Awards
Each year, the Foundation presents awards in recognition of achievements in pharmacy to individuals and grants to colleges of pharmacy for student activities.
Foundation Scholarships
The American College of Apothecaries Research and Education Foundation offers many different scholarships for pharmacists and pharmacy students.
Support the Foundation
The ACA Research & Education Foundation is completely autonomous and relies on external support from individuals and corporations to maintain its far-reaching programs—including those that help develop the future leaders and entrepreneurs of the community pharmacy profession.