Preserving Our Legacy – Building Capital Fund
The ACA Headquarters – the largest single investment of the College – needs your help once again


Almost 20 years ago, the membership and supporters of the American College of Apothecaries stepped up, and through contributions to the Committee of 100 campaign, we raised the funds to purchase a permanent home for the College in Bartlett, Tennessee. With the establishment of the ACA National Headquarters, we have been able to develop resources to help the membership, provide support through grants and scholarships, and increase ACA's presence within the industry.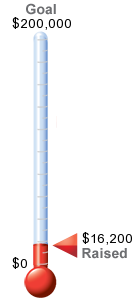 Additionally, over the years, this building has served the College well as hundreds of pharmacists, pharmacy technicians, and others dedicated to the profession of pharmacy have received compounding training in its classroom and laboratories.
But the ACA Headquarters—the largest single investment of the College—needs your help once again. The ACA has never had a fund dedicated specifically to sustaining the building. Through "Preserving Our Legacy," our goal is to raise $200,000 over the next 10 years in order to cover the costs of building maintenance and replacement or repair of furnishings and fixtures, and equipment.
In the past 18 months, we've had to replace the aging roof and windows and unexpectedly had to repair a new HVAC system for the training laboratory.  We need to plan for the replacement of the other three units within the next two to three years at approximately $3500 each.
Can we count on you to make a donation to help the ACA Foundation preserve our legacy? We know that you've dedicated your career to independent community pharmacy. By making a tax deductible donation to our capital campaign, you'll be directly contributing to the future of the ACA Foundation and its mission to support independent pharmacy. 
The ACA Foundation is depending on your assistance and generosity. Please visit our Online Donation Page and select "Building Capital Account" to pledge your support. Pledges may be fulfilled in a single donation or annually for 10 years. If you are interested in donating stock or other securities to the ACA Foundation, please contact the office at 901-383-8119 to make arrangements for transfer.
Please be assured that your contribution will be put to preserve our headquarters building for years to come. If you would prefer to support the mission of the ACA Foundation, additional giving opportunities are listed online. Thank you for your consideration and continued support.
Professionally yours,

John Oftebro, RPh, FACA
Foundation Board Member