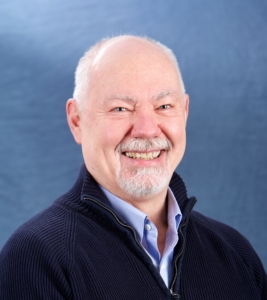 The American College of Apothecaries presented the 2016-17 Albert E. Rosica, Jr. Memorial Award to Don Downing of Seattle, Washington at the College's 2017 Fall Pharmacy Conference at the Loews Philadelphia Hotel. The award, established in memory of Albert E. Rosica, Jr., a Past President of ACA, is presented each year to a pharmacy practitioner for his or her contributions to pharmacy education through participation in pharmacy clerkship programs, serving on various college committees, teaching, working with the alumni association, and making other contributions to academic programs.
For the past forty years, Don Downing has devoted his career as a professor and practitioner to moving the profession of pharmacy forward.  A graduate of the University of Washington with a Bachelor of Science in Pharmacy, Downing currently directs the Institute for Innovative Pharmacy Practice at the University of Washington School of Pharmacy. Downing teaches on topics including legislative advocacy, leadership and ethics and is a prolific advocate for pharmacists, patients and underserved populations.
In 1975, Downing helped to start up the Puyallup Tribal Health Authority clinic in Tacoma, Washington and continued there until 1985. While there, he joined the Washington School of Pharmacy faculty and later opened the first pharmacy in Bonney Lake and a community pharmacy in Federal Way. He continues to consult with and develop pharmacy services for various Native American tribes.
Peggy Soule Odegard, Associate Dean of the School of Pharmacy at the University of Washington, commended Downing's dedication to pharmacy. "Don exemplifies the meaning of teaching by example and is a major contributor to the professional development of our pharmacy graduates…. He embodies a service attitude for his students and peers, kindly nudging each of us to become involved to improve access to services for those who are less fortunate. He reaches out with regular service to communities both locally and throughout the world to help those in need, modeling compassionate care for his students and often facilitating and advocating for necessary change to reduce disparities during his visits."
Downing developed the nation's first pharmacist-provided emergency contraception program and the first pharmacist-initiated ongoing hormonal contraception services. He also helped lead the effort in the 1990s to educate and certify pharmacists in Washington state and numerous other states to provide flu shots and other vaccines.  Downing has worked on pharmacy-care legislation in 39 states, devoting much of his energy to changing the public's perception of pharmacists. In addition, he has conducted extensive research with funding from agencies such as the U.S. Agency for International Development, the National Institutes of Health, Advocates for Youth and the Packard Foundation.
Downing has received numerous recognitions from local, state, and national pharmacy organizations, including the American Pharmacists Association's Academy of Pharmacy Practice and Management Distinguished Achievement Award, the Washington State Pharmacy Association David Almquist Award and Pharmacist of the Year Award, and the UW School of Pharmacy's Distinguished Alumnus Award and Milo Gilbaldi Excellence in Teaching Award.
The American College of Apothecaries Research and Education Foundation is honored to recognize Don Downing for his contributions to the future of pharmacy and global health and impact on his students, peers, and community.